A smile is always in style: tips to keep yours white and bright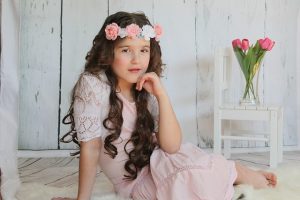 Let your smile brighten your look this spring
Spring means flowers, longer days, and new beginnings. It also means it's time for proms, weddings, graduations and more! Make sure your smile sets your style and that it's as white and bright as can be for those photos.
How? Here are some ways to help:
Teeth Whitening
There are several options for whitening your teeth: bleaching, laser treatments, at-home clear custom gel trays, strips and more. Whitening strips and other at-home solutions may be purchased at drug stores and can be effective if used properly but it's important to get the opinion of your dental professional prior to choosing the approach that's right for you.
Don't Forget to Floss
Remember, keeping your teeth clean isn't just as simple as brushing every day. Keep in mind that flossing is one of the most effective ways to clear around and in between teeth, where a tooth brush cannot reach.
Healthy Eating
Eating right definitely has an impact on how your teeth look. Crunchy and fibrous foods like carrots, apples, celery and others act as natural scrubbing agents that remove plaque on the teeth. Conversely, eating or drinking foods that can stain the teeth, even for a little while, can affect how your smile looks during those special moments.
Regular and Professional Cleanings
The best way to ensure a happy and healthy smile… and fabulous pics… is to make sure you always maintain your professional dental cleanings. Removing plaque and polishing always has a great way to keep your pearly whites… well… pearly white!
Make your appointment here! And say, "Cheese!"