Choosing Between Dental Implants and Dentures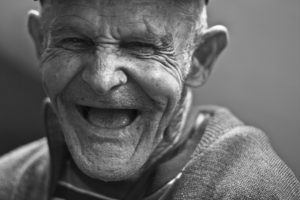 Tooth loss can lead to both health problems and cosmetic distress. If you are missing teeth, it is important to replace them as soon as possible to avoid health, speech, and cosmetic issues. Dental implants and dentures are two restoration options that will return your beautiful smile. Although both options provide the same result, there are a number of factors that may influence you to choose one option over the other.
Dental Implants
Dental implants are natural looking false teeth that are surgically inserted into the jawbone. The implant's titanium post bonds strongly with the jawbone, which creates an anchor to hold the replacement tooth. Dental implants can replace single or multiple teeth, and support crowns, bridges, and dentures.
Dentures
Dentures are removable mouthpieces that replace missing teeth and some of the gum tissue. The mouthpiece is affixed to the gums using denture adhesive. Dentures contain a pink gum colored acrylic base that supports the denture teeth. Some dentures will include a lightweight metal framework for extra strength and support. Complete or full dentures replace all the teeth in the upper or lower jaw, while partial dentures are used to fill in gaps when some of the natural teeth still remain.
Comparative Chart:
| | |
| --- | --- |
| Dental Implants | Dentures |
| Replace single or multiple teeth | Replace entire set of teeth |
| Not removable | Removable |
| Feel and function like natural teeth | Can feel discomforting and unnatural |
| Preserve remaining jawbone | Jawbone can deteriorate over time |
| Requires surgery | Non-invasive procedure |
| Can restore normal chewing capacity | Restricts chewing and diet |
| More expensive | Less expensive |
| Securely attached to jaw | Can slip and move around |
If you have one or more missing teeth, and wish to discuss whether dental implants or dentures are right for you, make an appointment with your Longmeadow dentist today. The dentists at Longmeadow Family Dental can install dentures and dental implants to meet your specific needs.