The 411 on dental implants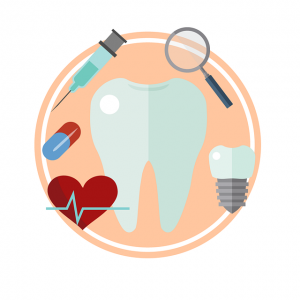 Should you ever be in a situation when a dental implant is right for you, it's helpful to be informed up front so you can make the best decision.
How a Dental Implant Works
First, what is a dental implant? Dental implants are artificial tooth "roots" that are placed into the jaw to help hold a replacement tooth, bridge, or dentures, in place.
Dental implants are most often used for patients who have somehow lost a tooth or multiple teeth, whether through accident, injury, or periodontal disease. They prevent the shifting of teeth, which can cause more long-term damage. Implants can also help stop periodontal disease from forming by eliminating gaps in the mouth where infection may be likely to set in.
Types of Dental Implants
There are two types of implants: Endosteal and Subperiosteal.
Endosteal (in the bone) implants are typically screws, blades, or cylinders that are surgically placed directly into the jawbone. The most common type, they are used to support bridges or removable dentures.
Subperiosteal (on the bone) implants are placed on top of the jaw with posts that protrude through the gum to hold a dental prosthesis in place. These types of implants are ideally used for patients who are unable to wear conventional dentures.
An implant may also be used to anchor orthodontia in place.
Am I a Candidate for Dental Implants?
The best way to tell is to ask your dental professional. The trained experts at Longmeadow Family Dental Care can help make sure you receive the best advice so you can take the best possible course of action for your oral health.