When Summer Fun Leads to a Chipped Tooth
This time of year, kids… and kids at heart… are more active than ever. Whether you enjoy swimming, biking, hiking, or sports activities… and it is inevitable that someone may sustain an injury. When that injury involves a chipped tooth, it's important that you know what to do to keep you in the game and smiling all summer long.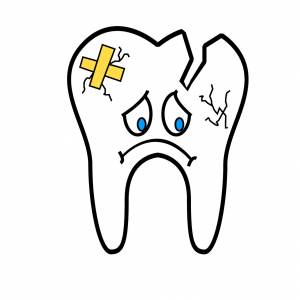 The best course of action is, of course, to call your friends at Longmeadow Family Dental Care in Hagerstown. But here are a few more tips to help you keep your summer bright:
How to Take Care of a Chipped Tooth
Start by rinsing your mouth with lukewarm saltwater, as this will help prevent an infection from setting in.
If your chipped tooth has a sharp edge, cover it up with a piece of wax to prevent it from cutting you cheek, tongue, or lip.
If you have to eat, make sure you eat soft foods and be sure you don't bite down on the chipped or broken tooth.
If the chipped tooth is causing you pain take an over-the-counter pain medication. Always follow the directions on the label.
Treatment Options for a Chipped Tooth
Dental Filling and Bonding – If you only have a small chip in your tooth, your dental professional will probably fix it with a filling. If it is a front tooth, they may bond the tooth using a tooth-colored compound.
Dental Crown or Cap – If you broke a large piece of your tooth, it may be necessary to grind the remaining part of your tooth and put a crown or cap on it.
Dental Veneers – If you chipped or broke your front tooth then choosing a dental veneer may be your best choice as it will make your tooth look completely normal.
Root Canal – If you cracked your tooth and the center (pulp) of the tooth is exposed and infected, you could need a root canal. If the center of your tooth is exposed, it may become vulnerable to bacteria that could cause your tooth to abscess.
Now you know! So if you have a bit of a bump in the road in your summer fun due to a chipped tooth, don't panic. Follow our instructions above and give us a call!